Are you looking for a dental plan? If you're like most people, you don't give much thought to choosing dental insurance. But don't worry, we're here to help.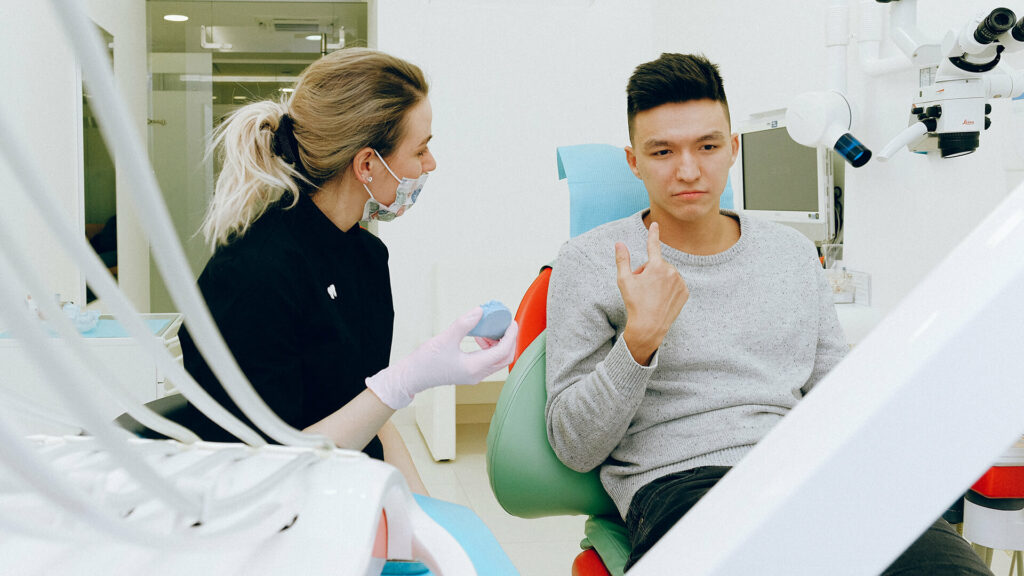 How do dental insurance policies work?
Health insurance is largely intended to protect you from large healthcare expenditures resulting from a simple emergency room visit. However, because most dental care is preventive, dental insurance focuses on assisting you in covering the lower-cost preventive and basic procedures that are most typically required.
The formula 100/70/50
Preventive care – exams and cleanings – is frequently covered at 100% (you don't even have to pay a deductible); basic operations – like fillings and extractions – are covered at 70%; and major procedures like crowns, bridges, and root canals are covered at 50%. This methodology varies, and some processes may be termed "basic" in one plan but "major" in another.
Deductibles and ceilings
Dental plans, like health plans, often include a deductible – an amount you must pay out of pocket each year before the plan begins to cover half of the costs. It is normally roughly $50 for a single person and $150 for a family. Finally, most plans set a yearly cap on the total amount they would pay for care at $1,000-$2,000 per plan participant. Any dental bills that exceed the cap (or maximum) of your plan will be your responsibility.
Tip #1: If possible, obtain dental insurance via your employer.
If you can acquire dental care via your employer, you'll almost certainly get a better rate than you could on your own. This is because employers receive lower "group rates" — it's similar to buying in bulk. Employers who care about their employees' oral health understand that it helps them be more productive and happy. Your plan may be partially subsidized, making it even more appealing. It may also be more convenient to pay for insurance through payroll deductions. What if you can't come up with a plan at work? You should be able to discover reasonably priced options in your state's insurance marketplace, or you can purchase straight from a trustworthy insurance carrier.
Tip #2: Examine your family's ACA-compliant healthcare plan.
Pediatric dental treatment is already included in ACA-compliant family healthcare plans; unlike adult plans, which cap total benefits paid, ACA pediatric coverage caps total out-of-pocket costs but not total benefits. A second dental plan may offer some additional benefits, such as if your children require braces – a plan that covers orthodontics may be worthwhile (see Tip #3).
Tip #3: Consider how much dental care you and your family require.
Insurance companies will have various plan levels, but don't assume that the cheapest plan is the best value. Instead, examine what is covered, such as fluoride treatments, orthodontists, implants, and so on.
If you believe you may require a crown or root canal, a higher-level plan is worth investigating. And if you have children who require orthodontic treatment (i.e., braces), it may be the most cost-effective option in the long term.
#4: Search for a large dental network.
It might not be easy to compare one plan to another based on factors such as reimbursement levels, especially if you don't know what kind of treatment you'll require in the future. However, the most frequent types of plans, known as Dental PPOs (DPPOs), have an easier to evaluate provider network: the broader the network, the better. The Guardian DPPO network, for example, includes over 120,000 dentists in over 430,000 locations. That implies your dentist is more likely to be in-network. If this is important to you, check with your dentist to discover which plans they accept before getting coverage.
Tip #5: Look into network discounts.
Although a DPPO plan allows you to see any dentist, it is nearly always worthwhile to attend an in-network dentist because the insurance company negotiates lower payments on your behalf. For example, if your dentist normally costs $100 for a filling, you may only be charged $60-$70 if you're in-network – even if you haven't met your deductible yet. Guardian's DPPO discounts average 37.2 percent – more than the industry average – and potentially save you even more money.