If you have just married or looking forward to trying the knot, then having your own house or a car must be running in your mind.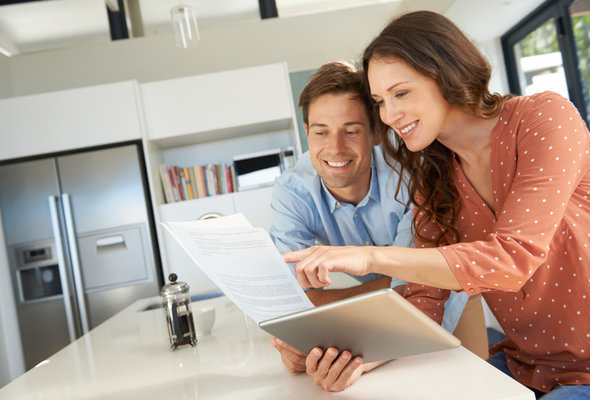 There is no doubt that we all have dreams, and we want them to come true. However, fulfilling your wishes that require a lot of money is not always easy. It takes hard work, time, and effort to save money and then get whatever you desire.
But in this modern world and with advanced methods, state housing authorities and lenders have initiated different programs that can assist a large number of people financially. For example, having a luxurious car or making a big home is now possible. In this instance, a down payment assistance program helps people get their house of dreams, car, or other valuable assets.
So, if you're also a newlywed couple or planning to grow your family, then a down payment assistance program is here to help. Although, there are some guidelines that you need to follow strictly to be a part of the down assistance program.
Let's grab the papers, pen, and a calculator to start your down payment assistance journey. And to help you experience this phase without any trouble, we have also provided a complete guide on down payment assistance.
What is Down Payment Assistance?
As the name indicates, down payment assistance is the help that lenders or any local nonprofit organization do in finance. They help you buy your own house or any other expensive thing that might take hundreds of dollars. You use down payment assistance when you don't own the hard cash and can't make total payments right away.
The state housing authorities offer down payment assistance (DPA) programs through which you can purchase your first house. However, it applies to first-time buyers. Furthermore, every down payment assistance program has a bit different procedure. The exact criteria to fulfill will depend on where you reside and what programs are available.
Sometimes down payment assistance (DPA) helps homebuyers with grants or low-interest loans, minimizing the amount they need to save for a down payment.
How Does Down Payment Assistance Program Work?
Down payment is the amount that you pay straight away to buy a home or a vehicle. Nonprofit organizations, local or state housing authorities, or any lender can manage this DPA program. They all provide a set amount of money to the eligible buyers. Further, the customers can use the funds to cover their down payment.
For example, you're purchasing a house of Rs 50,00,000. You will make a down payment of 20% or Rs 50,00,000×0.2 = Rs 10,00,000. The company would sanction the home loan of Rs 40,00,000 and the processing charges of 1% of the loan amount or Rs 40,00,000x 0.01 = Rs 40,000.
This upfront payment is received, and the remaining balance details are shared with you. The money you get through the DPA program may be considered one of the three things, a debt, a grant, or an interest-free loan. Whatever it is, you'll be paying it in the future.
Also, you must be consent to dwell in the house and consider it your principal residence for a certain period to get rid of repaying the money. Finally, if your down payment (amount) is treated as a loan, you have to pay it entirely if you sell the property or have finished making all of your mortgage payments.