For decades, if not centuries, there has been a widespread belief that artistic skill does not translate into successful jobs. Even though we admire artists and their work, we often feel that only a select few are meant to make a living from their artistic abilities.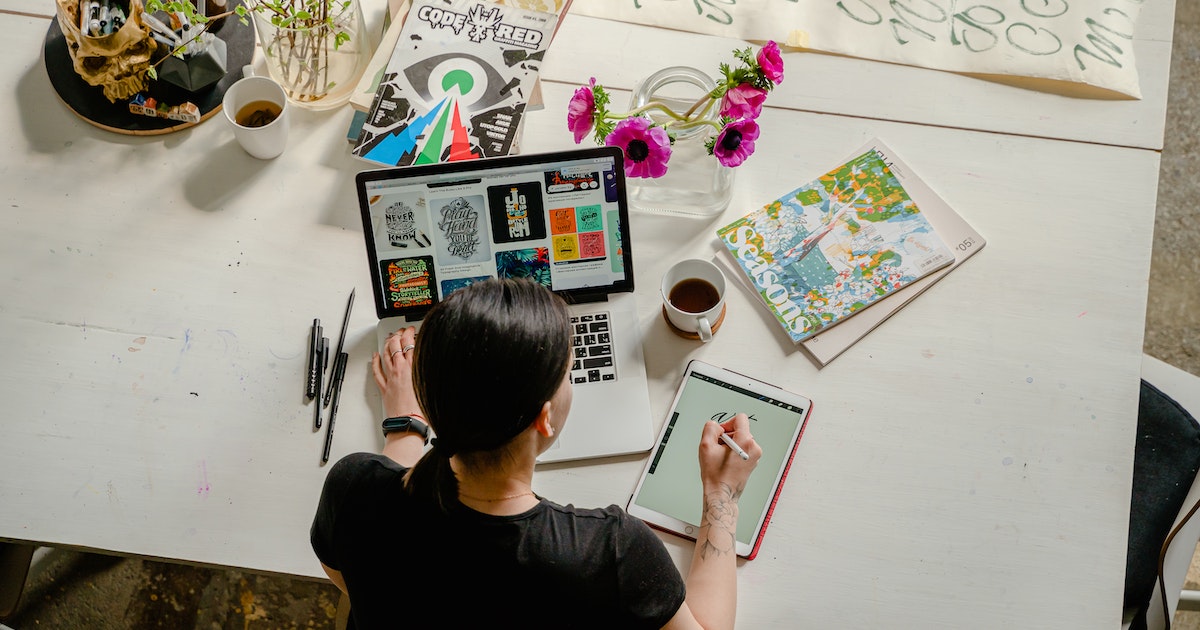 We should have moved on at least a bit as a knee-jerk reaction. And, hopefully, if you're a creative type who likes to express yourself through forms, colors, patterns, and even three-dimensional objects, you've received plenty of encouragement to put those talents to use. Because there is a future in it if you know where to look and what measures to take.
What Can a Graphic Design Degree Get You? Examine Your Options
Graphic design is a skill growing in demand and opportunity, and great programs are available at many colleges and universities. So, imagine you're looking to the future and want to make a career out of graphic design. You undoubtedly have questions, such as "What is graphic design?" or "How do I become a graphic designer?"
The good news is that there are numerous valuable answers. Let's take a deeper look before you submit your online college application.
Job Prospects
If you commit to a bachelor's degree program, you're concerned about what you'll receive. That implies you should start thinking about what kind of graphic design profession you desire before you take your first lesson. The only thing limiting you in occupations requiring a graphic design degree is your imagination.
Graphic design has many uses, from being a web designer to working as a layout artist to pursuing a career in typography.
Graphic design abilities are on the rise, according to David Cordero, assistant professor of art and design at North Central College, with firms wanting to hire recent graduates, opening doors in an increasing number of fields. "What I appreciate about the design field is that it's about creative problem-solving—every project you see is unique and demands inventiveness," Cordero said.
"As a result, more firms are beginning to recognize the importance of hiring employees with a design thinking degree." Designers work in various industries, including marketing, advertising, design software, cinema and television, journalism, and industrial design.
Graphic designers are increasingly venturing into web development and motion graphics. Designers wear numerous hats wherever they work since the industry necessitates such adaptability."
According to Sarah McHugh of Creative Boom, a graphic design degree allows you to choose who you want to produce for and how. As a muralist, you can create individualized and broad works of art, appeal to people's love of holding the printed word in their hands by designing book covers or wedding announcements, or even put your work in front of large consumer bases by working with a design firm to develop product packaging.