In Today's technological world, graphic designing is a term we all have become increasingly familiar with and needs no introduction.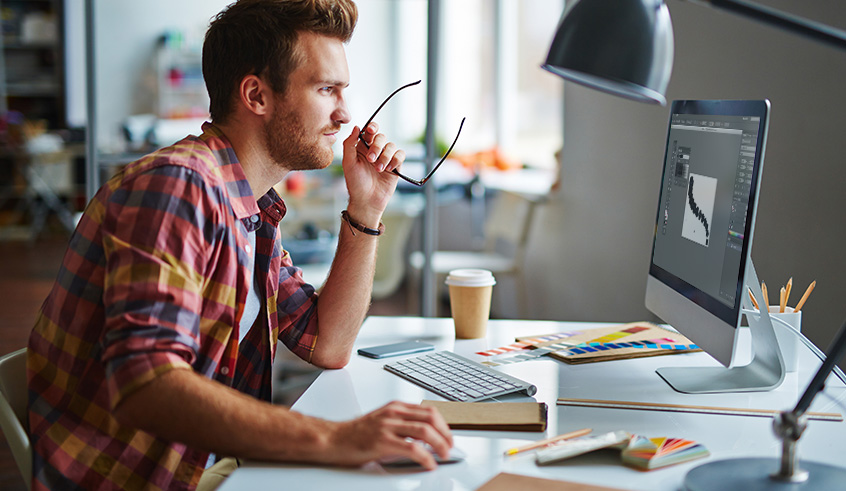 A brief introduction
It's an art of combining texts and pictures and making it look visually more presentable and exciting. It is a skill that is now not limited to advertisements, magazines, and books only but has gone beyond that and is present almost everywhere, ranging from the logos printed on the t-shirts you wear to the credit scenes of movies you watch and much more. This pretty much gives us an idea about the reach and scope this field offers.
Advantages of gaining a degree
Although self-taught graphic designers earn a decent amount after gaining significant experience, you can make the same amount as a fresher if you have graduated with a B. A or B.F.A degree in graphic designing from a reputed institution. Also, getting a degree is an excellent addition to your professional portfolio as a fresher because it improves your chances of landing a job and boosts your earning potential. Furthermore, distance learning is a perfect option for those students who want to receive a degree while sitting at home. Also, due to the Corona pandemic, many institutes have started offering an online degree in many disciplines, including graphic designing. So it has now become much easier to earn a degree without even actually going to college.
So, if you are one of those aspiring graphic designers, then scroll down below and learn about the pros and cons of choosing an online degree program.
Pros
There are many, many advantages of gaining a graphic design degree online, and here are some which we think you may find helpful:
Flexible timings: Earning an online degree is beneficial and easy for those who want to study at their own pace and time. You have access to your online classes at any place and at any time. You do not have to stick to a tight college schedule and juggle between different classrooms.