The gaming industry is getting more popular, with more people turning to this endeavor.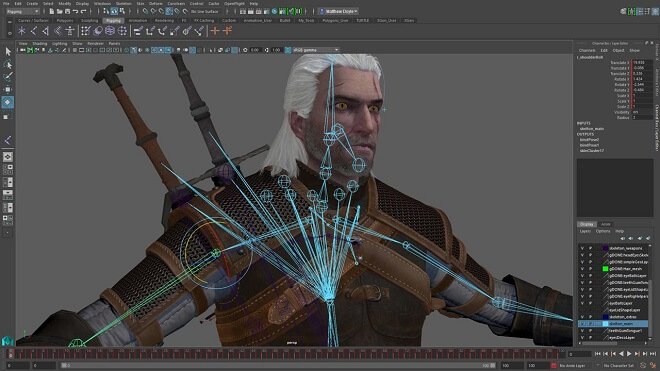 The growing industry means more jobs, and according to the experts, games will stay in the economy for quite a long time. It is a great move to get a degree in gaming, so your future self will thank you for this move.
The gaming industry and educational institutes have a lot to offer to students and professional game developers. You need to choose your degree accordingly and get your portfolio to get hired. The following five-degree options will help you narrow down your selection and choose the right degree to get your dream job.
The Top 5 Video Game Design Majors
The following degrees will show you the most promising paths that can take you towards a bright future in the gaming industry. Read the following carefully to come up with at least two different options. Then, search them on the internet and explore the universities to get the perfect spot to start your gaming career. Finally, try to expand your knowledge and reach a point where you can choose among the best available options.
BFA in Game Design
Bachelor of Fine Arts in Game Design is a degree that will give you a chance to read 2/3 of your total subject and time in liberal arts. The rest 1/3 will be specialty art courses. This degree allows you to have a journalistic view of the game. You will also be able to see the fiscal aspect of the already created games or the game you will create.
If you know how to write interactively, this degree can help you become a great gaming critic. The journalistic approach with the awesome experience of watching the monetary side involved will add more depth to your approach. This degree will also help boost your signature in the industry by creating your games to make a difference.
New York University
Columbia College Chicago
Champlain College
BS in Computer Science
Bachelor of Science in Computer Science is for those who want to go with the programming for the gaming industry. If you want to have a narrow and deep approach towards gaming by perfecting your skillset, this degree is just the right move to start. The BS will help you stand behind the modules and create the game that you know can enthrall the players.
If you have an engineering background or you are good with commands, you would love to choose this degree for your professional career. The subjects will help you gain knowledge of cutting-edge techniques and methods to secure a spot as an intern in some big name. This degree requires you to show out-of-the-box thinking to chase your dreams. You can peruse your BS from the following institutions:
Carnegie Mellon University
Shawnee State University
University of California, Santa Cruz
BA in Interactive Entertainment
Bachelor of Arts in Interactive Entertainment is for those already bored with the conventional methods of playing games. When you want to enhance the gaming experience and want the players to get the maximum out of the gaming experience, you need to develop some wild methods of involving players. A traditional gaming degree will not let you stretch your wings.