If you've come to this article, it probably means you're a longtime homeowner. Congratulations! You've made one of the most important investments a person can make in his or her life.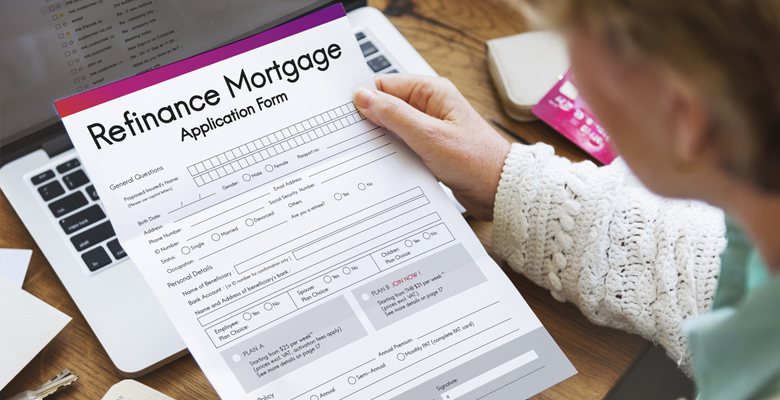 If you've owned your property for several years now, you're probably familiar with how home mortgage loans work and how they've impacted your financial health throughout your life. A home mortgage loan makes it easy, affordable, and realistic for nearly everyone to own real estate. However, your monthly mortgage rate can also be expensive.
Don't worry—that's why this guide is here. You can employ 'refinancing' which is the process of securing a new mortgage to replace the original. By refinancing your mortgage, you can expect lower monthly payments the possibility of paying off your mortgage sooner.
What You Should Know Before Refinancing
Getting a mortgage loan is a big commitment, and paying it off each month can be difficult in any economic climate. If you're burdened with financial woes, then it's a good idea to refinance your home to secure a better interest term and rate.
Millions of people refinance their mortgages to the tune of hundreds—or even thousands—of dollars each year.
But before you rush to refinance your mortgage and save tons of cash, read on to discover why it can be the best decision for your house.
What is Refinancing?
Refinancing a mortgage means paying off your existing loan via a new loan. It's basically a mortgage do-over. This time around, you can change what you don't like about your current mortgage.
For the millions of homeowners who are paying interest rates several times higher than today's bargain rates, refinancing is a smart way to save money.
The top reasons to refinance your mortgage are:
Getting a lower interest rate: It wouldn't make sense to refinance if you can't save a buck. Lowering your mortgage rate can reduce your monthly payment if you negotiate to maintain the same repayment term.
Switching from an adjustable-rate mortgage to a fixed rate: Refinancing your home mortgage doesn't make sense if you plan to sell your home or leave in a few years. If you plan to stay for the long haul, converting to a fixed mortgage can help by locking you into a low rate for the duration of your loan.
Eliminate Private Mortgage Insurance: Under certain conditions, homeowners are able to cancel mortgage insurance.
Do I Qualify?
Although this guide was designed to break down the idea of refinancing your mortgage into easily understandable concepts, there are a few complications that may prevent some homeowners from applying to refinance their mortgage.
Like nearly all other important purchases in life, borrowers with perfect credit history can expect few problems if any in their quest to refinance their mortgage. A great credit score demonstrates responsibility and trustworthiness to banks and creditors, making you more likely to be accepted.
Refinancing can be risky the worse your credit score is, or if you're too much in debt or even bankrupt.
The best candidates for refinancing have:
A regular source of income.
At least 10 to 20 percent equity in their homes.
A credit score of 740 or better.
This is the baseline for mortgage refinance application. Before you apply, be sure to speak with a trusted financial advisor on the best route you should take and what other hoops you may have to jump through. Without sufficient knowledge, rushing into a mortgage refinance can actually be detrimental—no matter your credit score.
If you don't meet the above qualifications, all is not lost. Borrowers with credit scores as low as 620 can actually apply for a mortgage refinance with the Federal Housing Administration (FHA) or the Department of Veteran's Affairs (VA).
If your credit score is even lower, or you are experiencing significant debt, or are unemployed, it may be wiser to reconsider refinancing your mortgage. Again, speak with a trusted financial advisor familiar with your financial health for more guidance.