"I'm delighted we were able to negotiate a deal," the salesperson says as he shakes your hand. But, just as you're about to exhale a sigh of relief, you realize you're on your way to the finance and insurance (F&I) office to sign the contract.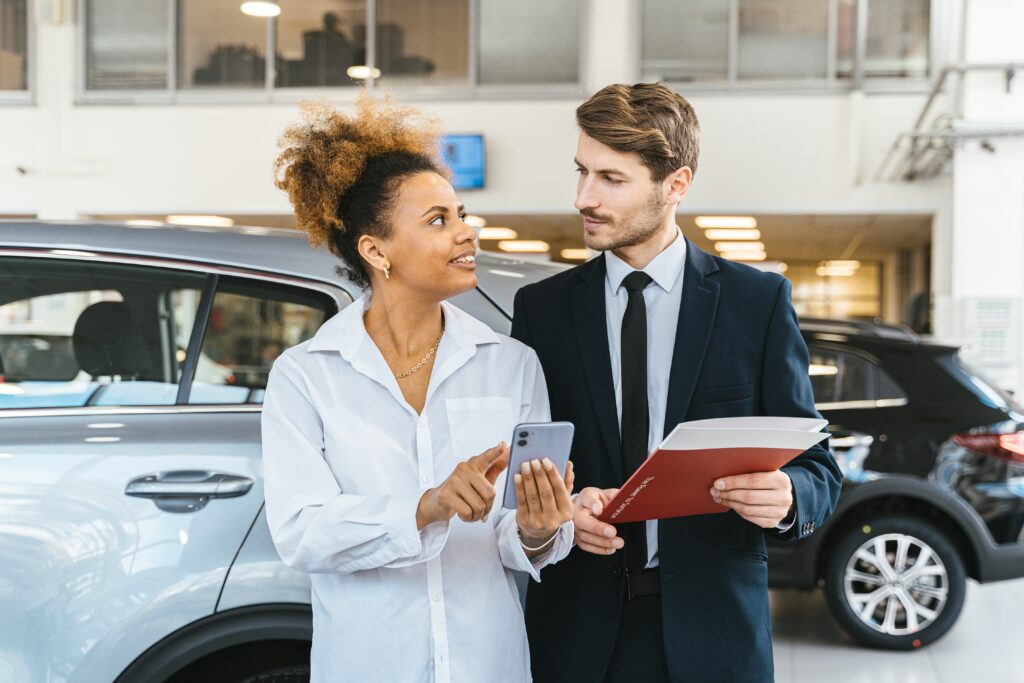 Once you're inside, the F&I manager will almost certainly offer you paint protection, prepaid maintenance plans, theft-recovery devices, and a road-hazard warranty for your tires. But, on the other hand, the extended auto warranty is likely to be one of the most expensive goods available.
Extended automobile warranties, commonly known as "vehicle service contracts," can give new car buyers peace of mind. They are popular with auto dealerships since they provide an extra profit center. You must investigate and assess the product's merits, just as you would with any other selection in a car purchase.
An extended automotive warranty provides repair coverage after the standard manufacturer's expired warranty. This extended vehicle warranty will cover the majority of major breakdowns and, in theory, will stabilize the cost of repairs because the prices of components and labor fluctuate over time. The manufacturer or a third-party administrator can provide this type of automotive warranty.
It is crucial to note that you can buy this auto warranty at any moment before the manufacturer's warranty expires. After the manufacturer's warranty expires, you can purchase an extended warranty, albeit the cost will be significantly higher.
You may have already asked the five questions that should be asked before finalizing a new car sale. But now it's time to ask yourself five questions about extended auto warranties. They will assist you in determining whether this vehicle service contract is worthwhile, as well as in obtaining the best pricing.
The Finance Manager sets the stage.
Before we get to the questions you should ask yourself, here's one from the financial manager: "Do you intend to keep this car for an extended period of time?" It's a popular question, and it's worth thinking about. For example, do you tire of an automobile after the third year? If this is the case, purchasing an extended car warranty makes little sense because the manufacturer's warranty will still be in effect. However, if you are the type of person who drives a vehicle until the wheels fall off, an extended car warranty may be worth considering. However, the length of time you intend to keep the vehicle isn't the only factor to consider. Here are five questions to consider before making a decision.
Who backs up the extended car warranty?
Many dealerships provide third-party warranties from a variety of companies. If you buy an extended car warranty, ensure it is backed by the manufacturer, not just the dealership or another firm. A manufacturer-backed extended warranty can be used at any dealership in the United States. However, a third-party car service contract may be valid only at the dealership where you purchased it.
If you're looking for coverage for a specific purpose, like a rental vehicle benefit or larger roadside assistance towing limit than the carmaker provides, read internet reviews to see what others say about it.
Have you shopped around for the best deal?
An F&I manager is unlikely to allow you to shop around on your phone while you're sitting at their desk with a pile of purchase paperwork between the two of you. This research is best done before going to the dealership to finalize your car purchase. If purchasing the vehicle is already a financial strain, you might check around for a better deal on the extended auto warranty after the sale. Here's how to go about it.
Request a price quote for the warranty offered by the F&I manager. Then, shop it about by phone with F&I managers at other dealerships to compare prices on the automobile you're about to buy.
The F&I manager at the dealership where you're purchasing the vehicle may tell you that the price of the extended auto warranty is non-negotiable. However, that may or may not be the case. If you check with other vendors, you will discover that some have a lower asking price for identical goods. Alternatively, they may be more willing to bargain.
The only advantage to purchasing an extended auto warranty at the same time as you purchase a vehicle is the possibility to roll the coverage's cost into your financing. However, unless you've done your homework and can negotiate a lower price for the extended warranty on the spot, this strategy may end up costing you more in the long run.