You begin and end your day in the bathroom. As a result, it should be a place of rest and regeneration. If it isn't, it may be time for a change.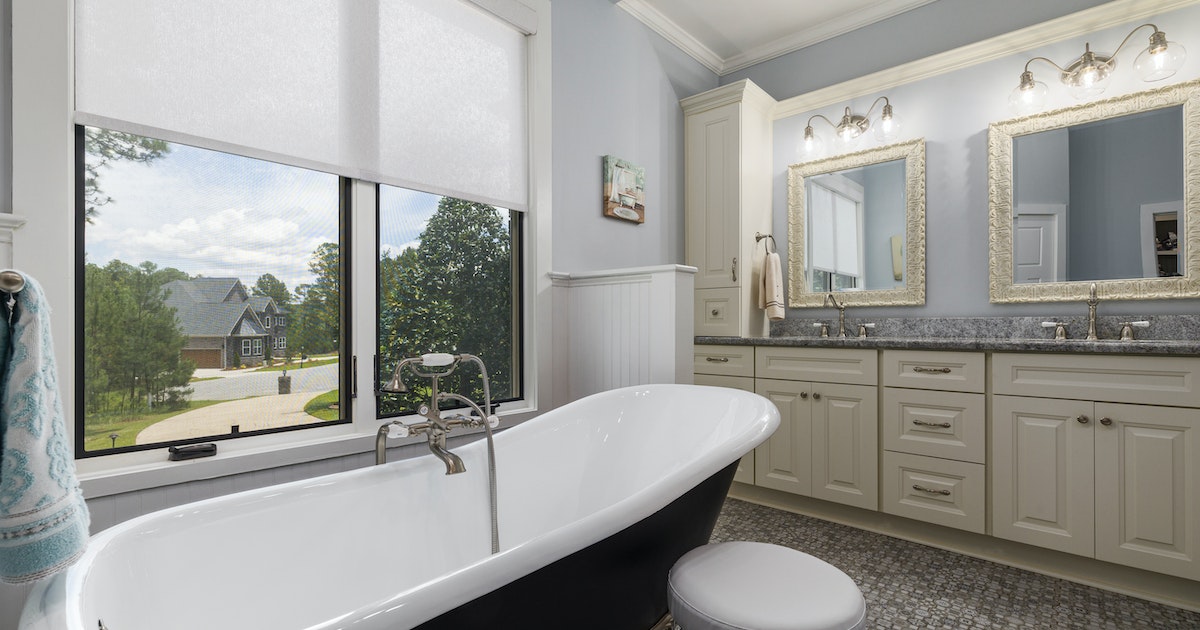 The bathroom remodeling advice provided below will assist you in getting your project off to a good start. We've compiled a list of everything you need to know about remodeling a bathroom, from the budget to the plan. Here's your go-to resource for the top 10 bathroom remodeling ideas.
Let's start working on your dream bathroom!
1 – Begin with your budget.
When remodeling a bathroom, your budget is the first thing you should consider. Whether you have $1,000 or $10,000, making a budget is an excellent place to start. Materials, projected labor expenses, fixtures, fresh paint, and new flooring could all be included in your bathroom budget.
Your contractor can assist you in determining the cost of your project. They can also help you prioritize your finances. Assume your two main goals are to install new flooring and add a bathtub. If your budget is tight, consider painting your current vanity instead of replacing it to save money for the items you've prioritized. If your budget allows, you can have your professional bathroom crew handle every aspect. If your budget is tight, you can save money by updating paint and light fixtures. This is where a little research can help you figure out how far your money can go.
2 – What Kind of Bathroom Do You Have?
Identifying your bathroom type is one of the first steps in planning a bathroom redesign. Bathrooms will be classified into two types. A powder room or half bath, a full bath, and a four-piece bath are all options. A toilet and a sink are typically found in a powder room or half-bath.
A complete bath will have a shower or a tub/shower combo. There will also be a sink and a toilet. A four-piece bath has both a separate shower and a bathtub. The bathtub will be isolated from your stand-up shower. You can have a freestanding or built-in bathtub. A piece of glass or a shower door can connect these two pieces. They will all be exposed in a wet bath, with tiles from floor to ceiling, so that the entire bathroom can get wet.
3 – Select Your Bathroom Design
You may pick what your new bathroom will include once you know what type of bathroom you already have. Your contractor can assist you in designing the most functional bathroom arrangement for your available area. Bathrooms in older homes are typically smaller. You might be able to borrow some space from another room to make a larger bathroom. If your bathroom door always bangs straight into your vanity, now is the time to change it!