Are you looking to make your days at home more productive and profitable?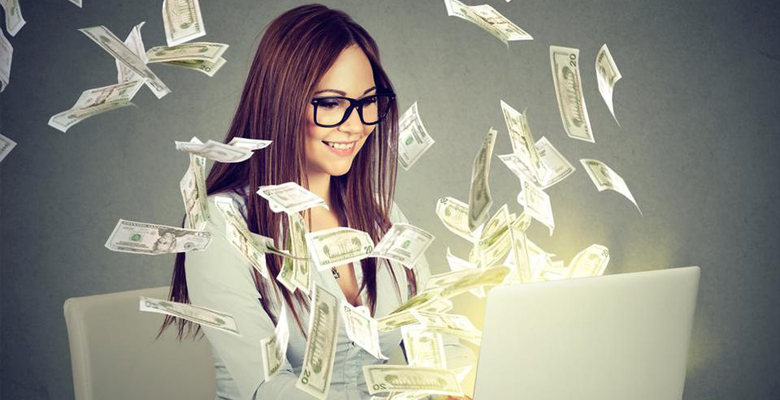 Want to make money without leaving home during the coronavirus pandemic? Or do you want to figure out ways to make money online so that you can fund your travels when coronavirus subsides? International Living—a website dedicated to helping people live and travel abroad—has just issued an insightful new report on 50 ways to make money in retirement.
The report is aimed at retirees who want to fund their lives overseas, but here's the secret gem: Hidden between the advice on opening a gallery, becoming a tour guide or joining the craft beer revolution, you'll find smart advice that anyone can use to make money online. "No matter your skill set, no matter what you do now or did in the past, there is an option that will align with your own skills and passions," the InternationalLiving.com editors explain.
According to Jennifer Stevens, executive editor at International Living, the list is vast, but it isn't comprehensive. "We created it to give people a sense for the scope of opportunity out there," says Stevens. "We've written lots about the different ways expats abroad fund their lives. Sometimes it's with online work—like writing or drop-shipping. Sometimes it's in-person services they provide, from running a consignment store to wedding planning. Certainly, the online opportunities provide great flexibility and portability. But it's worth pointing out that business owners in many places tell us that it's much easier to start a business abroad because it's often less expensive and less bureaucratic than it is at home."
So the lesson here is that while you might be working from home now, this might eventually translate into living and working abroad—and living the dream. Opdyke's advice? "Be as productive as you possibly can. Be over-productive. Step up your game so that when all of this over, you have some potential leverage to talk to your bosses about trying a work-at-home life. That's assuming, of course, you like your work-at-home life. Not everyone will. But if you feel the freedom those of us working remotely feel, then now, amid this crisis, is a great opportunity for you to shine so that bosses take note."
So whether you're looking to live in a foreign country some day, just want to work from home in the current coronavirus environment or want to restructure your career to be able to work remotely forever, read on for 17 ways you can make money online. It's valuable information to have during this current economic crisis—and beyond.
After that, we've got three creative money-making ideas from the International Living list that we dream about doing when the world gets back to normal.
1. Sell Your Photos
Do you have photo skills or live in an area where images are in demand? "Stock photography websites are huge repositories of photographs, covering almost every possible subject you could imagine," advises International Living. So how does it work? Photographers can upload their images to any one of a number of huge databases, allowing magazine editors, designers or any organization with a website to buy them. And the beauty of stock websites: Photos can be sold any number of times—so you can continue to make money without any effort. Photography sites to check out include Shutterstock, Photoshelter and Getty Images.